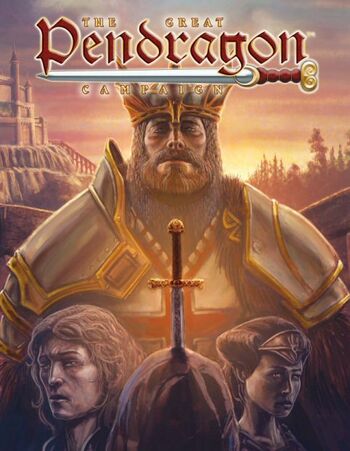 Welcome to the King Arthur Pendragon Wiki
Edit
This wiki catalogues the characters, locations and events from George Quail's "King Arthur Pendragon" RPG campaign.
Anyone can contribute to this project. If you'd like to become involved in improving and expanding this wiki check out the Welcome page.
Campaign Summary
Edit
The game covers the story of King Arthur and the Knights of the Round Table. Beginning in the year 485, before Arthur was conceived, the campaign will advance forward approximately a year a session until the battle of Camlann where King Arthur is slain.
Quick Jumps
Edit
Latest activity
Edit
Ad blocker interference detected!
Wikia is a free-to-use site that makes money from advertising. We have a modified experience for viewers using ad blockers

Wikia is not accessible if you've made further modifications. Remove the custom ad blocker rule(s) and the page will load as expected.