Logres

Coat Of Arms
Or Two Addorsed Dragons Vert
Ruler
None (Anarchy)
Culture
Cymric (With Pict, Roman And Saxon)
Logres
is a kingdom that covers most of the south of Britain.
When the Romans came they conquered all of the lowlands, and when they departed the local tribes were left in command again. Throughout much of the island the local lords became independent kings, but here they continued to cooperate and maintain some unity. The eastern regions, once ruled by Saxons, reverted to their pagan beliefs.
Logres has a variety of counties, duchies and other regions. The following map shows their location and some major cities.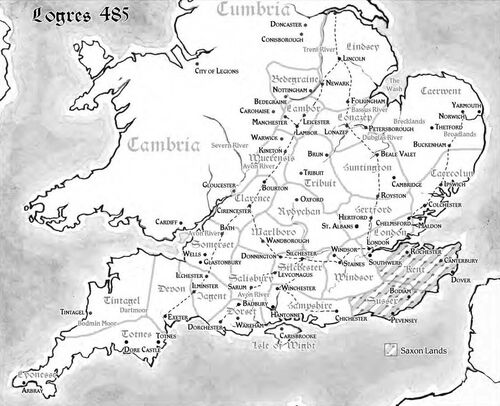 Ad blocker interference detected!
Wikia is a free-to-use site that makes money from advertising. We have a modified experience for viewers using ad blockers

Wikia is not accessible if you've made further modifications. Remove the custom ad blocker rule(s) and the page will load as expected.